East Brunswick NJ Home Remodeling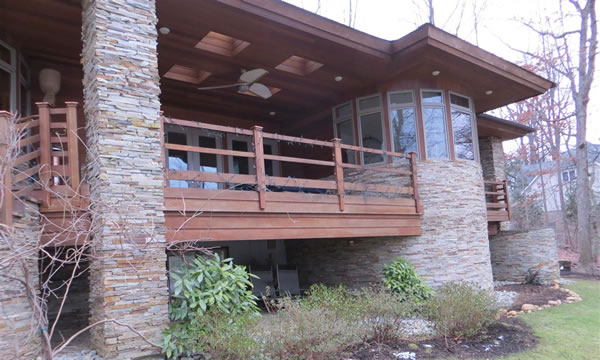 East Brunswick, New Jersey Remodeling, Construction and Home Improvement
DM Bekus Construction provides professional remodeling, construction and home improvement services in and around East Brunswick, New Jersey.   We work closely with homeowners, small businesses, homeowner associations and townhome associations to improve, repair and renovate their buildings.  With over 40 years of experience in dealing with all aspects of residential construction and design we bring many valuable skillsets to the table when it comes to residential construction projects.
There may be several different reasons you want to improve or renovate your New Jersey building.  Maybe you need your roof repaired or you want to expand your living space, or  maybe add additional office space… Maybe it's a just a home addition or a rental or inlaw-suite for extra income, even an attached garage or shop.  The list of projects we can complete for you is endless.
Remodeling your East Brunswick Home is a great way to get a house that will meet you and your families needs for many years. Whatever your reasons for a remodel it's always best to have a professional like DM Bekus Construction take a look first.
When you finally decide to start your remodeling project there are many options and you'll be faced with many choices, styles, prices, colors and more. We walk you through all of these tough choices so you can be confident you've made the right choices.
Remodeling Your East Brunswick, NJ Home Doesn't Have To Be Scary…
You can put DM Bekus Constructions proven remodeling experience to work for you on any number of your New Jersey projects. Give us a call, or fill out our request form and we'll be contacting you shortly.  Remodeling any building can be a stressful experience if you don't have the knowledge of building and remodeling professionals to bounce your ideas off of and get expert advice.
Over the years we have been able to streamline this process and so we can help you make all of the tough choices, the right choices.
Construction & Remodeling Projects We Can Do in East Brunswick, NJ:
We understand you have many choices when it comes to choosing a home remodeling contractor in East Brunswick, NJ. We just want you to know when you choose us to help you with your construction or remodeling project you aren't just hiring a remodeling contractor. You're taking on a new partner with an interest in helping you make your home or building a better more enjoyable place to be.