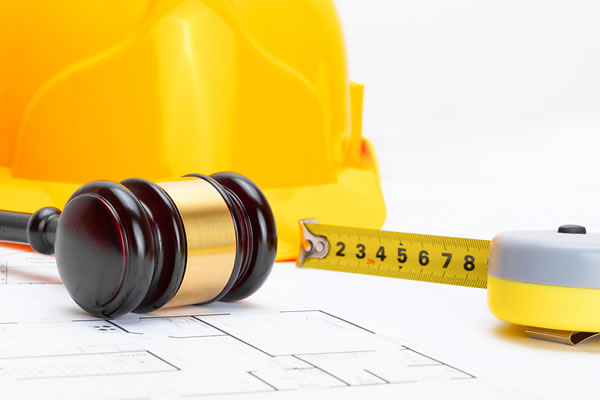 DM Bekus Construction has over 30 years of Construction and Remodeling experience within the state of New Jersey and is a NJ licensed Building Inspector. Through years of experience inspecting, remodeling and building new homes we've become very knowledgeable in our field and our services have now been used in  cases involving homeowners and their builders or contractors.
It's not uncommon for a homeowner to have various problems, with contractors or the work completed on their home.  As seasoned experts in the field, who adhere to building code practices and high construction standards we provide reliable advice and credible expert witness testimony.
Maybe you've had a contractor abandon your project, maybe a contractors poor work standards have left your home damaged, or uninhabitable… There are so many ways a home remodeling and construction project can go sideways and in our current state of affairs, and the boom in construction occurring in this area there is now more permits being issued than ever before.  More permits means there is going to be an increase in customer complaints about poor building and construction practices.  If this describes your situation then we can probably offer some assistance in the way of expert evaluation and advice.
Expert Witness Services We Provide
Project Evaluations
Inspect Work Adheres To Building Code
Clear and Precisely Written Reports
There is a lot of time and information that will go into your project evaluation and report should you choose DMB Construction to inspect your project and provide expert witness testimony.  DM Bekus specializes in residential construction defects and concerns. With a NJ building inspector license and over 30 years of experience a wealth of knowledge is brought to each case. Reports are amply illustrated and cite building codes, industry standards, contract and plan specifications. Construction cost estimates, client concerns, corrective measures and suggestions are incorporated into the reports as requested or done separately.
DM Bekus has experience in renovations, new construction, roof issues, water issues, framing, siding, concrete, and most components of any residential structure. DM Bekus is not only retained to document and discover issues but to solve problems as well.  If you are a homeowner, property manager, or attorney and feel you could benefit from our services please contact us.