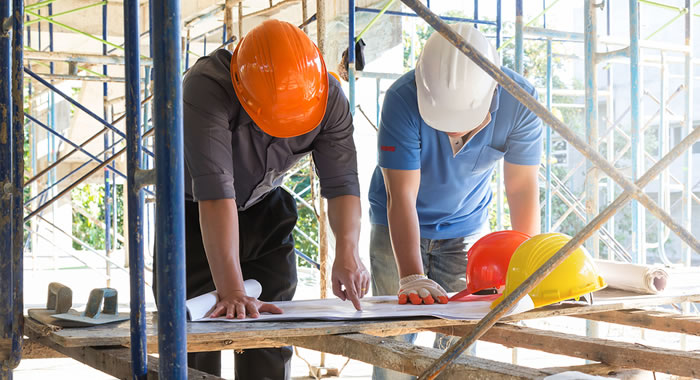 Pre-Construction Consulatations in New Jersey
We specialize in helping construction projects go smoothly
Are you getting ready to build a new home or plan an extensive renovation? Are you rebuilding or restoring a home that was damaged in hurricane Sandy? Has the scope of work already been decided and you are already working with your contractor? Do you have questions about the process you feel aren't been answered? Are you worried about the quality of work that will be done on your home?
These are a lot of questions, we understand… But when you're about to spend large amounts of money to a construction contractor it's important that you know exactly what you're getting.
DM Bekus Construction is a local construction contractor based out of New Jersey. Dave Bekus (owner) specializes in construction consultations for new home builds, home restorations and large-scale home renovations. By learning about your project and your specific needs and by focusing on potential risk instigators we can help you achieve a successful outcome with your project while potentially avoiding many of the expensive pit-falls that can happen when a project goes awry.
What Is A Pre-Construction Consultation?
In short, it's another set of experienced eyes, looking out for your best interests. If you're about to spend $1000 fixing your back deck, we probably aren't a good match. However, if you're looking at building a new $500k+ home or completing some large scale renovations of $100k+ then you might find plenty of value in our service.
DM Bekus Pre-Construction Consultations focus upon our clients needs, whether it's a beautiful new home or you are restoring or renovating an existing home. We help our clients identify whether their plans/dreams are feasible, and then we help develop the strategies designed to reduce the risks normally involved with a potentially un-organized residential construction project.
Our goal is to collaborate with our client and their chosen contractor/builder to help manage any risks with their project and ensure everything stays on track. We do this by first helping our client develop a realistic budget for their project based on the scope of work. We also help our clients understand the contract they are signing (with their builder) and the true costs of their project and any risks that might be involved with their chosen plans/design, and lastly, how we can help mitigate or prevent them.
Pre-Construction Consultations Include:
Going over building plans and materials lists
Establishing realistic working budgets based on scope of work
Reading contracts and spotting possible issues before they arise
Inspections of current or on-going construction work
Detailed written reports on deficiencies or problems needing attention
Inspecting material installations to make sure manufacturers guidelines are followed
Final inspections and contract close-outs
We have many years of experience helping homeowners navigate the complicated mess a contractor can leave behind. Our pre-construction consultation service aims to provide a consumer with valuable tools and information to help prevent any contract disputes over the scope or quality of work before they arise.
Our Pre-Construction Consulation Services Are Great For:
New home builds
Rebuilding damaged homes from hurricane Sandy
Large scale home renovations/remodeling
Large home additions
Kitchen remodeling projects
Bathroom remodeling projects
If you'd like to speak with David Bekus about your upcoming or ongoing construction project please give us a call or fill out our contact form and Dave will get right back to you.