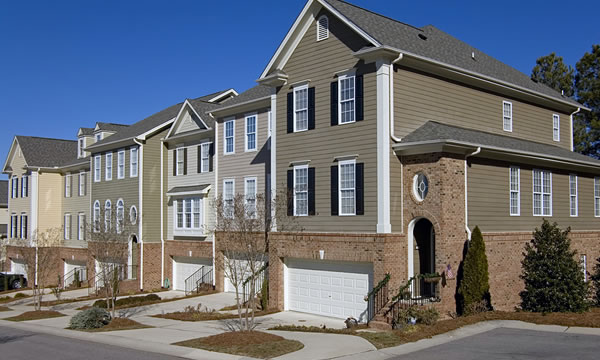 DM Bekus Construction excels at offering prompt and efficient design, construction and remodeling services to homeowner associations, housing communities, townhome complexes and more.  We take the load off property managers shoulders from design to implementation of repairs, improvements and even new building projects.  We are well versed in all of the local building codes and regulations and any of the work we complete will meet or exceed those standards.  Our ultimate goal is building your community into a better, more enjoyable place to live for everyone.
We've streamlined our processes through our 30 years of construction experience and we can tackle your single unit projects to entire site wide projects with ease and in a reasonable time frame.  Although we sound expensive, we actually have very reasonable rates too and our work is always of the highest quality.  In fact… Our work has always been one of our best sources of advertising!
Services We Can Provide Your Association:
Damaged unit designs (fire, accident, structural issues)
Foundation trouble shooting and repair
Roofs water infiltration and structural issues
Walks, stoops and porches
Decks
Retaining walls
siding
Water infiltration (at windows, foundations, roofs, ground)
Cost estimates
Project management, oversight, inspection
Expert witness testimony
Deficiency reports
Code Compliance
Permit applications
Specifications (for plans, contracts, projects)
Bid creation, assistance, completion
Green Building
We understand every community has different needs and we want to work with you to come up with a solution that will make it a better place for your residents to live.  All reports, inspections and designs will be completed by a licensed Architect, and/or NJ Licensed building inspectors with over 30 years in the industry. We provide personal service, with our goal to complete the project in the most timely & economical manner.