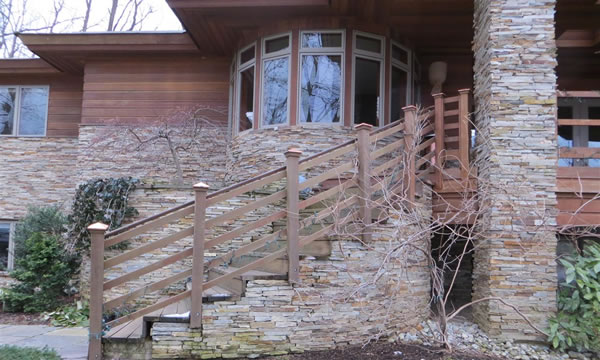 Are you planning to build a home on your lot or property in New Jersey within the next year?  Are you going to be hiring a general contractor, home builder or are you going to try and manage all of this on your own?
Building a home is a complicated process with various permits required, building codes to abide by, the managing and organizing of sub-trades all while managing a time-line and your budget.  This is no easy feat and there are many would-be homeowners in our area who's home building dream plans go awry with contractor problems, budget problems, time line problems and/or poor quality workmanship.
The most effective weapon in this process is knowledge and experience, knowledge on behalf of yourself to understand the basic concepts and processes behind the construction of your home so you can identify a potential problem before it becomes expensive or time consuming.  You need the experience that only a seasoned and qualified contractor can provide.
Get this right and the building process can proceed smoothly, usually meeting all of your targets and you'll end up with a beautiful and well-built home for your family to enjoy.  Get this wrong and this might be the first and last time you ever embark on the home building journey because the nightmare can ruin your finances and leave you with an unfinished home.
DMB Construction Services is owned and operated by David M. Bekus.  Mr. Bekus is a licensed NJ building inspector and has been involved with the local construction industry for the last 32 years.  By bringing together extensive field experience with analytical capabilities Mr. Bekus has helped many homeowners solve complicated building and construction issues.
This informational article is not meant to be legal advice.  Mr. Bekus can be retained as an expert witness for construction related litigation between homeowners and their contractors and this is a highly personalized service, particular to your specific case with credible and detailed testimonial both verbally (in court) and written.
 Here Are Several Things To Look For When Hiring an NJ Home Builder
#1.  Your builder must have a builder license, not a home improvement license and it must be their own.  You do not want to work with a contractor who is not licensed!
#2.  The two most important documents are the contract between you and your builder and the building plans for your home.  Together they make the specifications for your project and guide the expectations of both parties.
Often the contract and plans differ on details, have it made clear which takes precedent. It also helps to have someone review both to find those differences and resolve those differences before they become conflicts.
#3.  As importantly as what is included, you should also ask the builder to provide a list (in writing) of what's not included, this especially applies to modular home construction.
#4.  Your builder should be able to provide references and addresses of previous homes built.  It's generally expected that you should be respectful when contacting these references and/or checking out their home.  If someone is very happy with their home and the process they will tell you, likewise with the bad.
#5.  When getting multiple bids, please do not fall for a bid that is substantially lower than others. Good contractors get lumped in with bad, because homeowner's hire contractors who shouldn't be in the business to begin with and good contractors cannot compete for a project for the unrealistic price the unrealistically low bidder has quoted you.  The majority of homeowner/builder issues can be boiled down to choosing the lowest priced bid… Remember that!
#6.  Ask your builder what their typical upgrade change order amounts are. Many unscrupulous contractors will count on overpriced change orders to make up for a misleading contract and drive the project beyond your budget.
#7.   Be sure the builder has the resources to do the work, not just on your house, but the other work they have taken on as well.  It's not uncommon for a contractor to take on way more work than they can handle and it usually ends up backfiring with corners being cut and deadlines not being met and a very unhappy customer or several.
#8.  It's a smart idea to set payment schedules in your contract that are tied to verifiable mile stones, typically; the roof is on or the home has passed inspections from the town for items such as the framing or insulation. Be weary of front loaded payment schedules where the contractor is being paid for the majority of the work and materials before it's been completed.
#9.  Ask about your new home owner warranty.  Reputable builders will provide this information to you without you even having to ask.  The home builder warranty is required by NJ law and a certificate of occupancy cannot be legally obtained without one. Generally, you will be provided with information from the warranty company as to what is covered and what is not.
#10.  Never assume that something is included if you don't see it in writing in your contract or the building plans.  If you are unsure ask.  A good building contractor will be able to communicate this clearly to you verbally and in writing.
#11.  Once you have a contract and a budget, be aware that other costs may arise such as unforeseen circumstance with ground conditions, water tables, upgrades and/or changes.  These issues can come up with any building or construction project and it's important they are addressed and documented for both parties.
Remember These Important Tips When Making Decisions In Your Homes Design
#1.  Many builders work with architects and you should involve the builder and architect from the initial stages of your planning.  Getting these two experienced people together to collaborate on your home will alleviate many of the most common issues with construction and will keep everyone on the same page.
#2.  You should be able to set parameters for your budget.  How important is cost vs. desire to you?  People have very different budgets and tastes and it's important to convey your tastes and means designing and building your home.  When they know what is most important to you they will spend less time making revisions to your plans and material choices.
#3.  It can take an architect minutes to adjust your plans if you are clear with your communication vs waiting until later in the process which could potentially cost you thousands of dollars in additional material or labor cost.
Don't Be Afraid To Ask Questions – This Is Your Home And Ultimately YOU Need To Keep Your Best Interest At The Forefront
Remember These Important Tips About The Building Process
#1.  Once plans and all documentation are ready it is brought to the town for approval. The amount of time this takes in New Jersey varies greatly from town to town. Right now with high volumes 6 weeks is not unusual at all to wait for town approval.  Your contractor should be very clear about this process.
#2.  Once you're ready to go your chosen builder should give an approximate start date for the project. It is not uncommon for weather and resources (often material or scheduling related) to alter the start date by a few days.  Don't be discouraged as this can be quite common.  A good contractor will communicate any delays with you.
#3.  Once construction of your home is underway be sure your builder keeps you updated on progress, as many people with shore homes live some distance away and you might not be there to oversee and monitor progress.  Good contractors are eager to show you progress because they know their payment is usually based on milestones they complete (as we mentioned earlier).
#4.  Be aware the builder has to contend with town inspections, not necessarily passing them, but just getting them scheduled. Right now there are at least 22 separate inspections to get a house built- from the time the plans are approved.  Recently we have been quoted wait times of 2-10 days and that is only if they answer the phone! The building code allows 3 days for inspectors, but there is little recourse for a homeowner or a contractor if the process takes longer.  (Inspections easily add 30 days to the build time)
Things You Can Do To Help The Home Building Process Run Smoother
#1.  If work is completed as per your contract be sure you pay the builder promptly, it helps the builder continue to operate smoothly and it helps in the final quality of your home.  There are bad customers for good contractors so it's important not to fall into that category.  You'll have a more pleasant experience if no one feels taken advantage of.
#2.  Even if the builder doesn't ask you to, it's a good idea to try to get all your material and design selections done as soon as possible so they can be properly accounted for in your contract and your plans.
#3.  Be prepared for a few bumps in the road, home construction is not a perfect science.  Between builders, architects, owners, suppliers, government and associations all coming together on the same square footage, there will be a few problems to solve along the way. Be sure the builder is working with you to solve them.
DM Bekus Construction Specializes in Home Construction and Project Management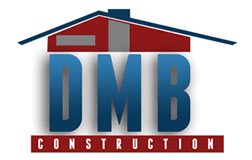 If you're considering the construction of a new home and need a contractor, if you're already deeply involved in the process of building a home with a less than up-front contractor or if you'd just like to benefit from our years of project management experience then please give us a call or fill out our email form for more information.